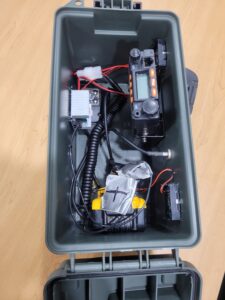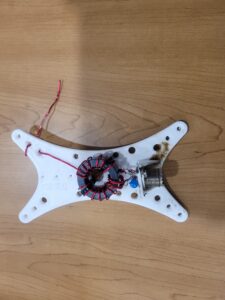 Minutes from the November 5, 2023 Meeting
Called to order 3:14pm
6 Members present. 1 Guest
$752.93 in club account. $10 to be deposited.
Discussion on Elections:
Members have volunteered for President, VP, Secretary and treasurer.
Elections held in December meeting.
Discussion on Christmas party
Date: 12/10/2023 Meeting at 5pm – followed by food, fellowship, and fun
To be held at Ruth's House: 5104 Double Bridges Rd, Meherrin VA 23954
Decision to move December club meeting to the day of Christmas Party-Pot Luck
Kelly volunteered to coordinate the potluck – an email string will go out soon.
Lance showed us his "Go-Box" Radio kit. It uses a drill battery, has displays and ports, and is an amazing feat of ingenuity and engineering. Jason suggested we may look at building one next year.
Our guest was WD30 – David Thomas who is a test administrator. He offered to bring testing to our club if we can get a group of people together. He also mentioned there is scholarship money available through AARL for licensed operators.
Some ideas were discussed for next year… More will be decided after the change of administration.
We look forward to seeing everyone in December!
Meeting ended at 4:25 PM